You are here
Submitted by

pipo

on 26.10.2021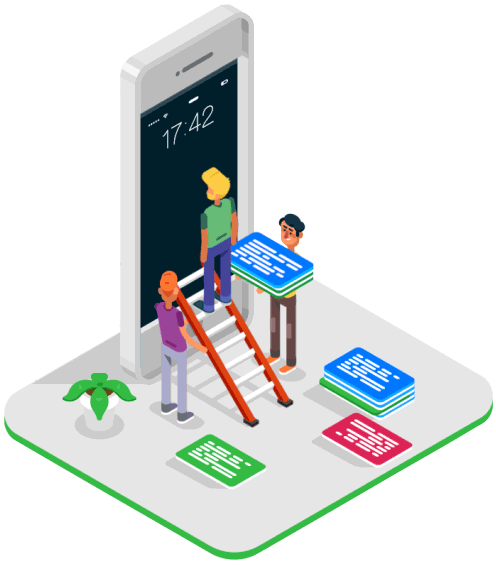 Finding the million euro idea is not easy. Haven't you found the great idea for your
mobile application in Palma de Mallorca
? Here we give you the 5 ideas that are becoming fashionable.
Ideas to make a mobile app in Palma de Mallorca
1.- Augmented reality
These apps allow, through augmented reality, to see how your room or any room will be, adding furniture, floors and everything you want, so you can see the result on your mobile before doing it.
2.- Scan and convert to PDF
That is, that simple, how many times have we wanted to convert a paper into a pdf, well with some apps, this is already possible, and you can send it by email or edit it later.
3.- Mobile app to learn languages ​​in Palma de Mallorca
Do you have a language school? And an infallible method to make your students learn in the fastest way? Put that concept into an app, and if it really works you will get millions of downloads.
4.- Karaoke App
If you want to focus fun on your app development in Palma de Mallorca, what better way than to do it through Karaoke? Choose the song you want from the app and sing! You already know that at Derek Solutions we love music.
5.- App for supermarkets
What if I told you that while you are adding the supermarket items, you can pay for them without having to queue? Exactly, you see adding the items as you enter them in the basket and before leaving, pay for it from your mobile app and with the resulting qr code you will be able to leave without problems.
Looking for the best idea for your mobile application
You already know, if you need any
web design in Palma de Mallorca or the
development of a mobile app, we are here to help you.